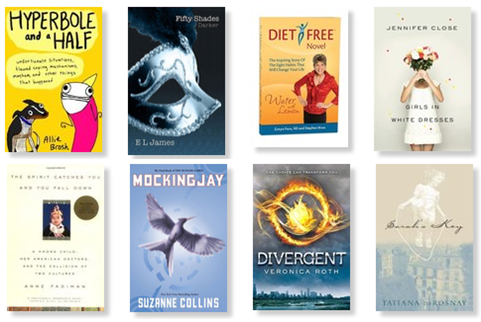 Hyperbole and a Half
Fifty Shades Darker
Water with Lemon
Girls in White Dresses
The Spirit Catches You and You Fall Down
Mocking Jay
Divergent
Sarah's Key
I had a goal to read one book a month, but eight books actually impressed me regardless. However, I'm bringing back that goal this year. The next three months have been drafted as such:
January:
Already read: Adulting
To read: Mindless Eating
Salt, Sugar and Fat
February:
Happily Ever After
March:
Fifty Shades Freed
Insurgent
That's obviously six books, but I'm really trying to put in time for reading. So we shall see what happens!