So I was graciously sent a ton of HoneyStinger products and fell madly in love. Especially with these guys: Rocket Chocolate Energy Bar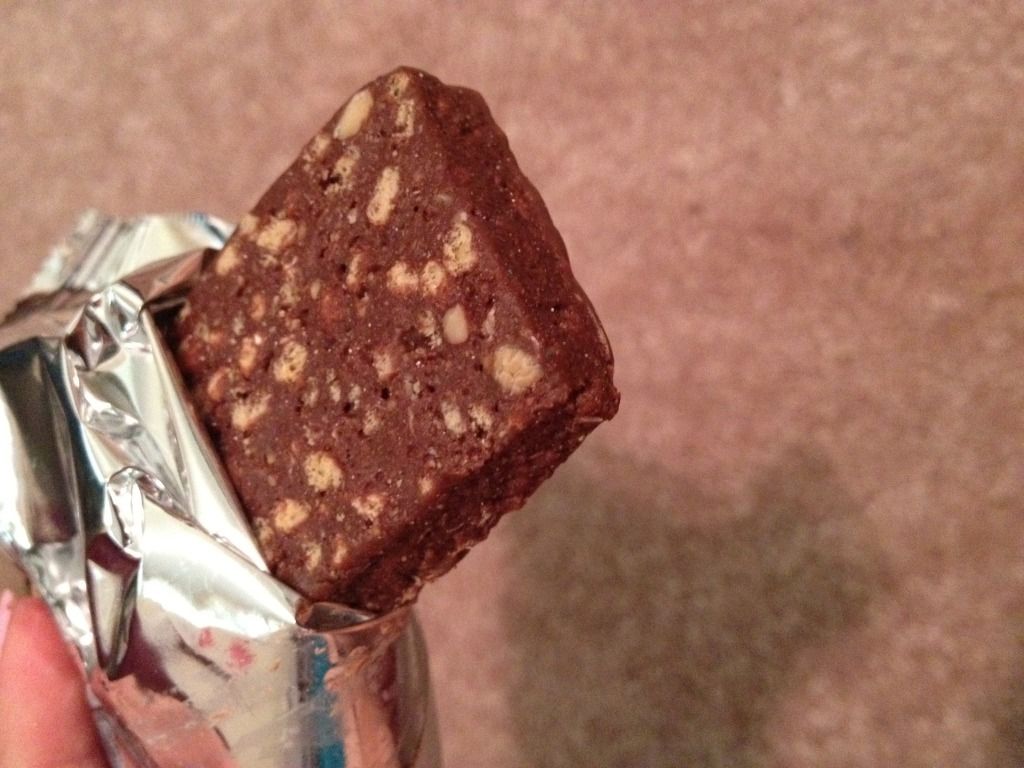 It's a good thing I am addicted to them because look at the amount I was sent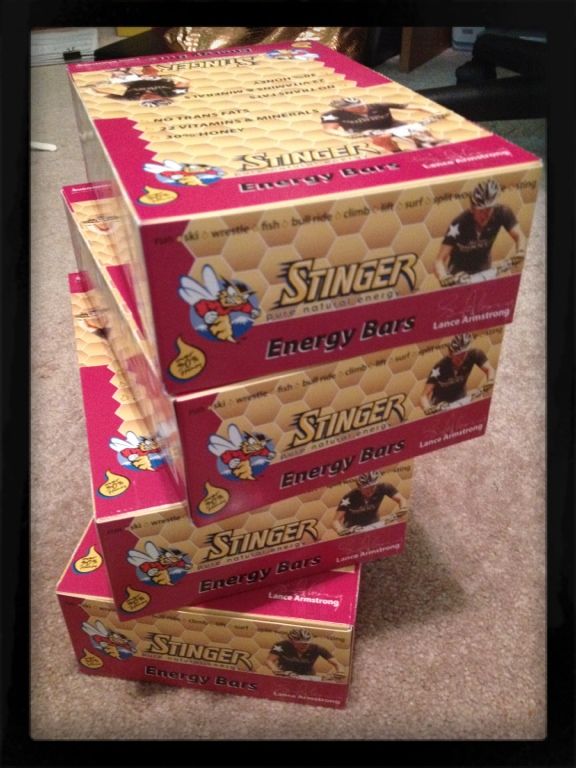 Then of course I tried the energy chews which you can see my rates below. Not quite so much a fan of the lime-ade flavor but I LOVED the orange blossom and pink lemonade!
Then of course the waffles come in flavors of vanilla, honey, strawberry. LOVED them all!! A little bird also told me they just came out in chocolate and I would be pumped to try those!
You have got to try all the flavors if you have not! They are perfect for pre and during workout because they are packed with CHO for energy as well as calories! Not so great for refueling after because of the lack of protein, but great for pre because it's so light on the stomach as well!
Speaking of protein though, they have protein bars and I tried this flavor and loved it!
I also got sent these energy bars as well
I enjoyed these, but once I was sent the chocolate ones I fell in love and had to cheat on the peanut butter 'n honey ones. Sorry!

These are great because they are packed with both CHO and PRO and have a 3:1 ratio which is close to the ideal 4:1 ratio.
So in the end the only product that I did not enjoy too much was the lime-ade flavor of energy chews and that wasn't even awful, just not my favorite.
I have definitely found what products my heart belongs to if I'm wanting an easy on the stomach pre workout fuel and also the chews would be great for towards the end of a half marathon to keep me going!!
---
Have you tried any honeystinger products?
Would you be interested in a giveaway?
What would you be interested in trying?