Monday's dinner was awesome. After a 10 hour day at work, I slaved in the kitchen for an hour haha.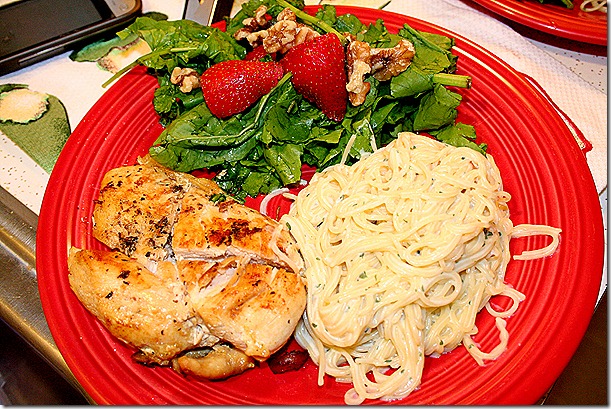 Worth it? I think so.
Chicken breast, pasta roni, spinach salad with strawberries and walnuts. Can you tell the spinach is not so fresh anymore? I can. I will be fixing that pronto. To the store!
Then Tuesday I worked 8 hours, ran 4 miles and my legs decided to be extremely tight so I finished up on the bike for 2 miles.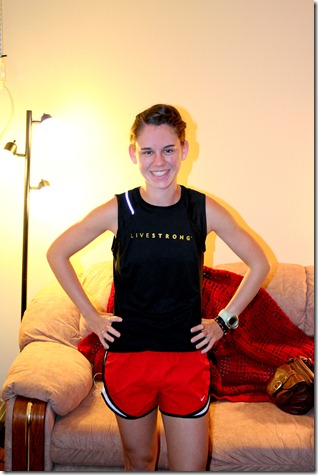 Alex made dinner this night. Brat burgers, potatoes and corn.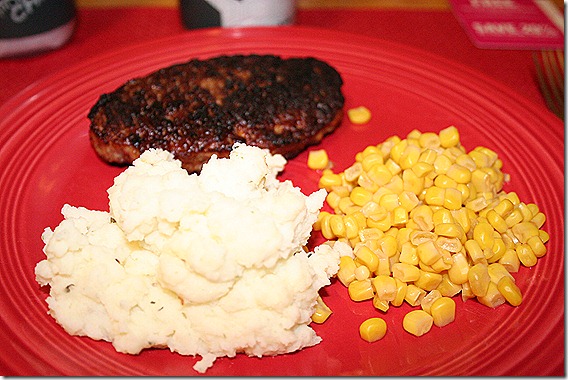 I got my textbooks on Monday. I have 10 so far for 5 classes. hah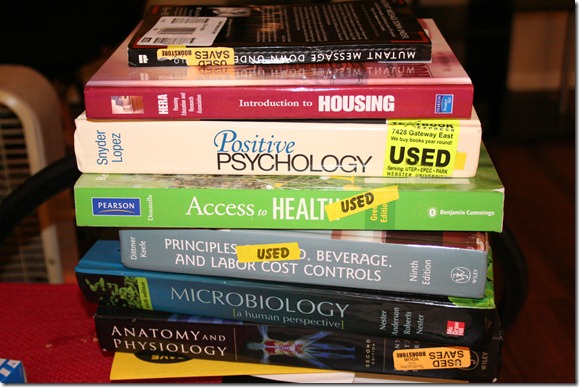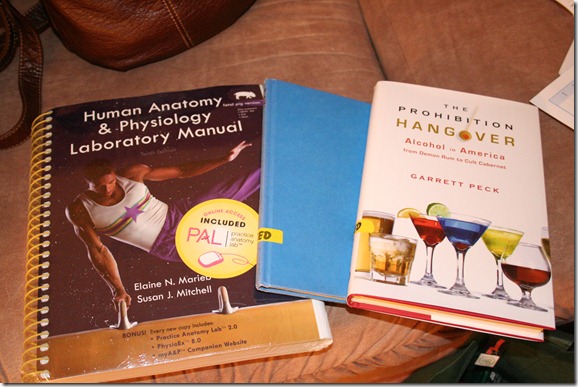 The blue middle book is called "Fish A Remarkable Way to Boost Morale and Improve Results" lol
I am really excited for class to start, but I know it will be a lot of work. Especially A&P II and Micro. *crosses fingers*
Q: What was your favorite class you took in life?
Q: What is your favorite meal to cook?