Well wasn't that an exciting game or what, last night?
The KU team isn't what it used to be, or as good, but they are a lot better than I expected them to be this year! With MU's new coach though, they have gotten a lot better. So going into the game I wasn't expecting to win but I knew it would be a good one.
The charge call against Taylor was a bit ridiculous and could have changed the outcome of the game, but you can't say for sure.
KU had the good ole Taylor the first half but then he went back to his sloppy playing the second.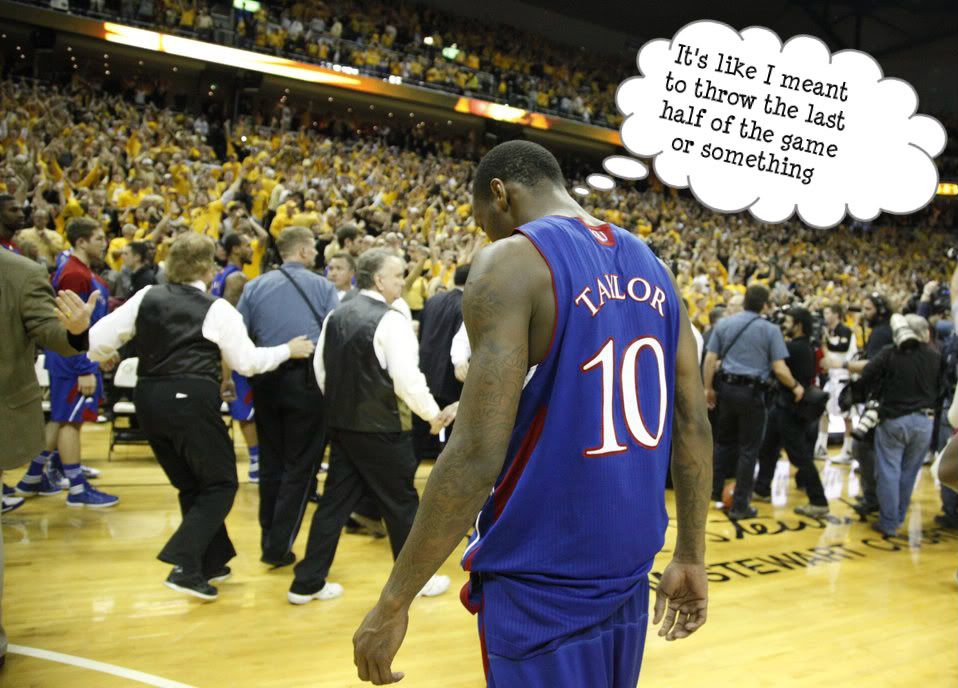 Overall it was a great game and I hope we can win on our home court on the 25th. Sucks MU decided to ruin a rivalry that's been there for over 100 years by moving to the SEC. They will get rolled up in their sports.
Q: Did you watch the game?
Q: Who were you cheering for?
Q: What are your super bowl plans for today?