Wednesday 7/15: 2.32 miles – 19:15 (8:17/mi pace)
This run was interesting. I recently got over a stomach bug and it was extremely hot out, even at 8pm. But I wanted to go run. I planned for 3 miles but a swarm of bugs hit me on my run and started to sting me. One especially stopped me because he got in my eye. I had to call it quits because I was in a lot of pain.
I wanted to get in a few more runs this week but I am currently devoting all my spare time to studying for my exit exam for my internship. AKA mock RD exam. AKA determining my future.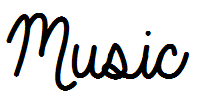 ---
What are your favorite workout songs currently?
What motivates you?
How was your last week of training?