Sometimes good things have to come to an end, but fortunately friendships don't! This past year I have grown closer to so many people and I was excited to spend the day and night with two girls that I absolutely love! When I first started my internship with the strength and conditioning program at Southeast Missouri State University, I was able to meet athletes that I had only seen before. Two of these girls I had class with but we really never had the opportunity to talk. I grew connected to the gymnasts while there because their support and mostly positive

attitudes were so contagious and it was a joy to work with them. This semester I was able to get to know them more and we became really good friends.
To spend our last real day together we embarked in the things we enjoyed doing. This of course consisted of crafts, working out, eating and drinking. I love that we can relax now because the semester is over. We can reminisce about our college dietetics experience and the great times we have had together. Although we all live in different areas, I know we will remain friends. Plus, who wouldn't want to go on vacation to Florida?!

Workout made by miss Angela:
1.5 mile run
3 sets of
bicep curls x 12 each arm
tricep dips x 15
pushups until failure for 30 sec on knees and flat so all of the weight of your body is on your arms
1 mile
3 sets of
bench press x 10 at 55 lbs
tricep pullbacks x 12 at 25 lb db
plank hold 30 sec
1 mile
She had a bit more weight than I did

Half price appetizers? Okay 10pm!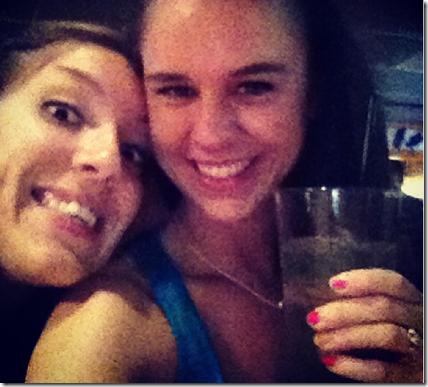 Who needs sleeping bags when you have mattresses?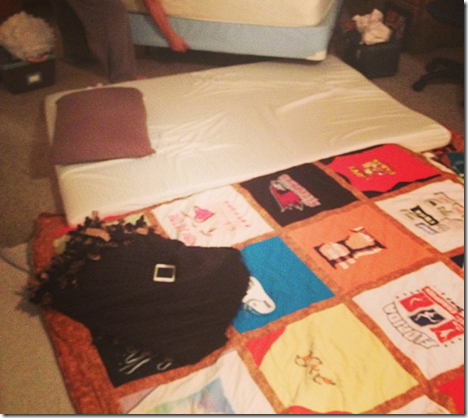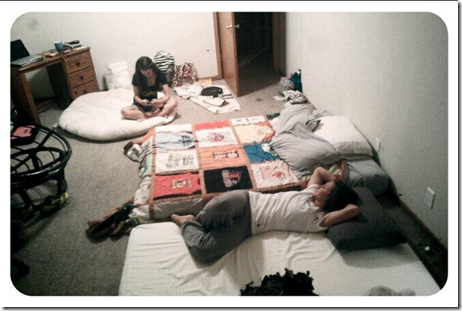 And who cares that it's 11pm, we want to make lemon cheesecake bars.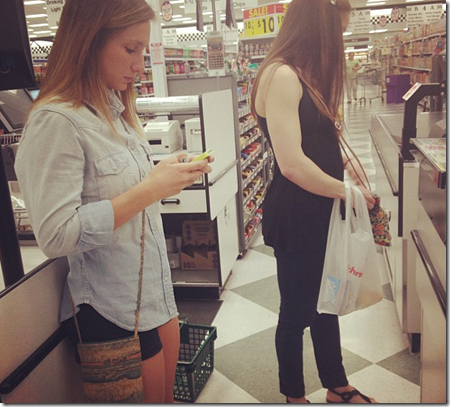 I would show my craft, but it's a gift for my roommate, so it'll have to wait to be revealed!