I was contacted by ProFoot to do a review of a couple of products. Unfortunately the only thing I really could use was the moleskin. However, I did find a way to use the inserts, but won't be using the plantar fasciitis inserts. Who knows they may come in handy one day! But hopefully I will not develop that!
Let's begin!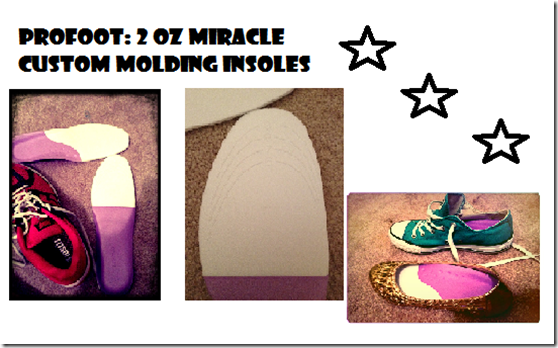 I received the insoles and these won't be used in my running shoes because I pronate an extreme amount and wear support shoes for that. Therefore, I want to wear the shoe the way it was made and not alter it or add more support to an already supportive shoe.
However, I had some shoes that have absolutely no arch and thought they could be of help in that area. They definitely helped and provided an arch to give more support in some of the shoes I wear around.
I also loved that they had a nice sizing chart on the back to help guide your cutting to fit your shoe.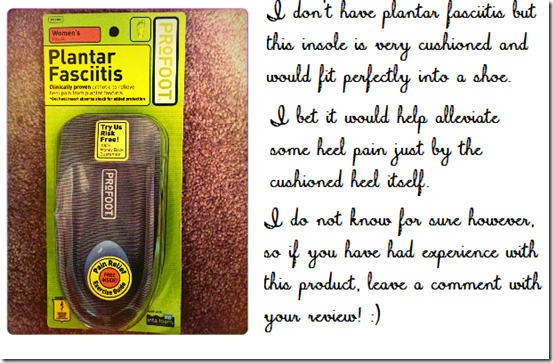 Like stated above, I don't have plantar fasciitis but who knows if one day I will need these, so I will keep them handy. They have a nice gel heel and are very cushioned.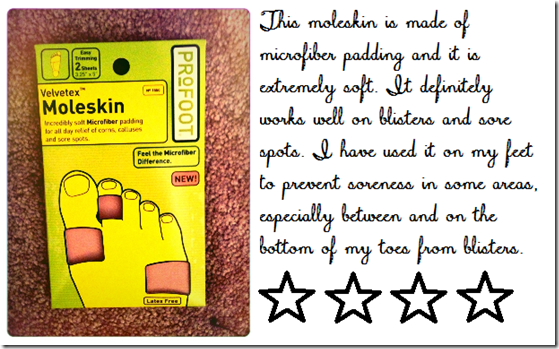 Now this I can use! I tend to get sore spots on my feet and this is great to help keep blisters or sore spots from hurting. Also if a shoe is rubbing wrong on the back of your heel, this moleskin will help protect that area. Super soft material and you just cut out the size needed!
Want any of the above products? Well ProFoot is giving away the above items to one lucky winner!
Here's how to win:
There you have it, THREE lucky winners will receive all three items featured above!