Hi, my name is Sam. I work a lot. I enjoy it.
I go straight to class from work.
I go straight from class to practice.
I go straight from practice to dinner.
I go straight from dinner to homework time.
I go straight from homework time to bed.
I wake up and do it all over again.
This is why I have been MIA in the blog world.
My apologies.
In the meantime. These are some of my favorite songs recently:
ROCKCHALK Jayhawk we do it big! Red and Blue KU! I'm like Chalmers at the buzzer….08!
Lol I will always support the Kansas basketball team, even on the games we lose and even when I think they played like crap. Born and raised a fan. Now just tell me where I can get the Family Tree shirt in adult/junior sizes. I can only find it in toddler size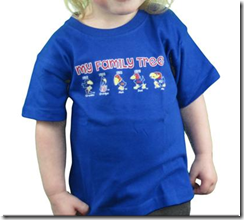 We listen to country at work. I listen to quick and upbeat music when I run on my own or workout aka doing abs/core stuff. I have a wide range of musical taste and I'm proud of that. I can appreciate pretty much anything.
What have you been up to since I've been MIA?