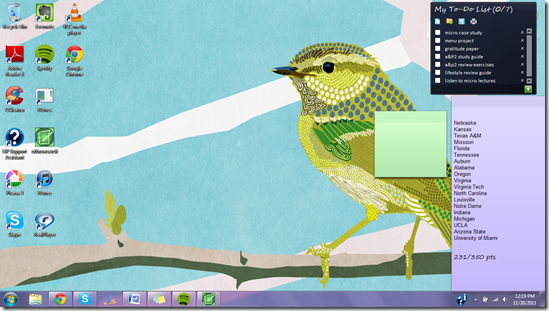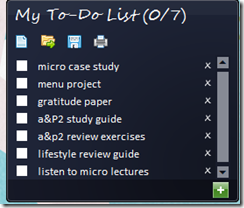 I just got a new gadget for my desktop.
Things are getting done today!
Countdowns:
iPhone 4 = 10 days

KU basketball game = 1 day

Go home = 2 days

Thanksgiving = 4 days

Run again = 1 day

Christmas Break = 4 weeks
Things to be pumped about with school:
I'm only taking 13 credit hours next semester.

I will take my university study 400 level class in the summer.

It is going to be Community & Service so I get to do volunteer work for my credits.

Hopefully will volunteer at the food bank so I can add to my internship app.

I only have 28 credit hours left after summer.

Right now I have 126/120 credits needed to graduate.

The end is near.