Fix Me Please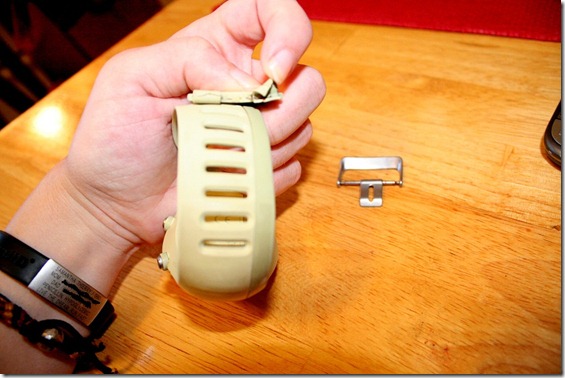 It finally happened. Garmin completely broke. Both sides ripped. So now I am safety pinning it closed and hope for the best.

Godiva coffee Review
On the upside, I received two bags of Godiva Coffee as part of the Foodbuzz Tastemaker Program.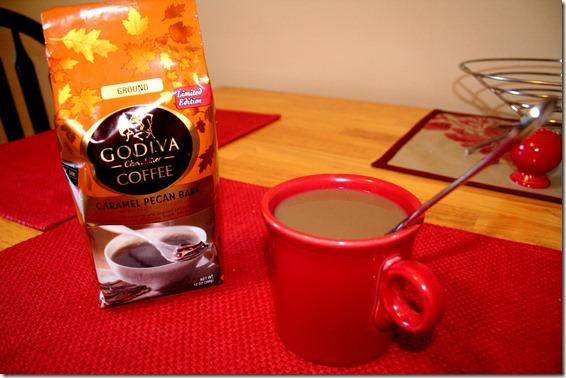 Caramel Pecan Bark is my favorite out of the two. The other flavor is Pumpkin Spice. I'm not a huge pumpkin fan and didn't really enjoy this flavor.
Both flavors are really bitter and I'm more of a mocha girl than coffee.
Therefore, when I drink the Caramel Pecan Bark I usually add milk and chocolate syrup. I've been drinking it almost every morning this week. Delicious.
Definitely gets me through my long days of school that I have.
Breakfast Sandwiches
I also enjoy my coffee with these breakfast sandwiches I consume every morning. Alex started making them last week and now I started to make them for myself.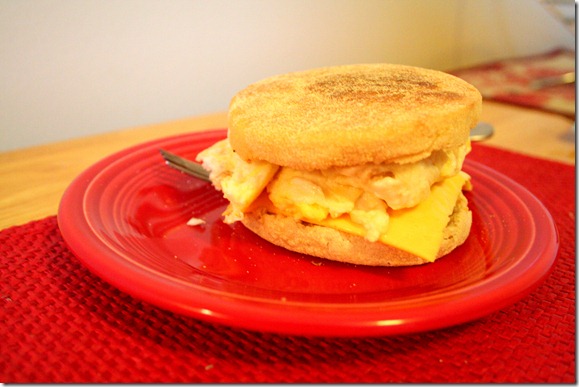 These english muffins are a deal at Aldi. You get 6 for .99 and then I got a decent deal on some all Natural sausage patties with a coupon at Schnucks. You can't see it on the sandwich because it's on the bottom hah!
Louisville bound
Heading to Louisville for our 5k this weekend. Hopefully I can break or run close to 20:30.
I'm real excited because my parents are making the trip and it feels like forever since I've seen them!
Flash mob Proposal
Have you seen this flash mob proposal?
Setting the bar high for the guys huh? Good luck!
Q: Have you ever been in a flash mob? I think it would be awesome. I should have one at my future wedding. hah
Q: Have you tried Godiva coffee before?
Q: Can you miraculously fix my Garmin please?