Birthday!
So Tuesday was my actual birthday and I worked until about 2pm. Then I met my bff and her momma sent me a wonderful message to her phone!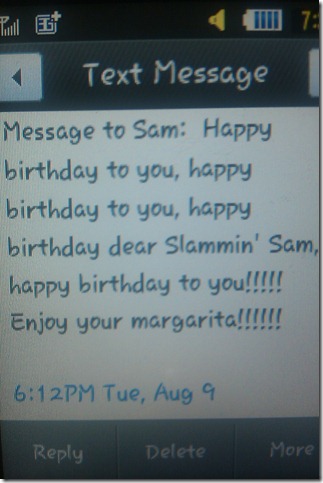 Jessica gets her charm from her parents obviously

We went to get margarita's and Mexican food. You know this much if you've been reading

Here is what it looked like at the end haha!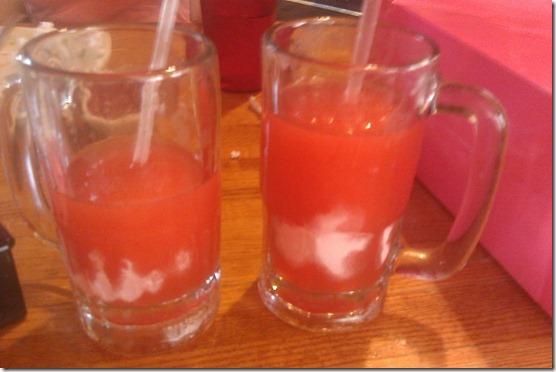 Mine is the one on the right hahaha
But she knows me so well and got me two wonderful presents!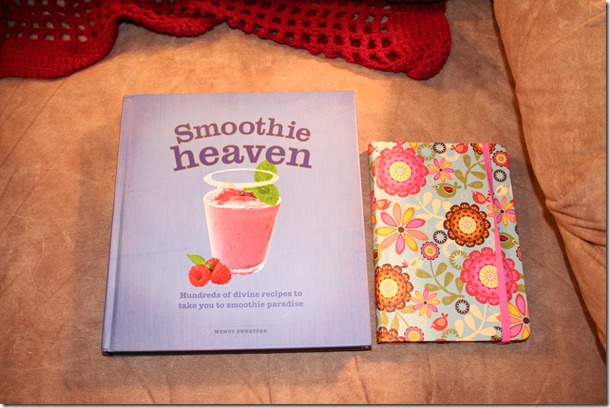 A journal and a smoothie recipe book! We've agreed to make our way through it and see which ones are good and which are not.
Then Thursday I went home after work and had reservations at the Melting Pot. Best experience ever! So much fun!!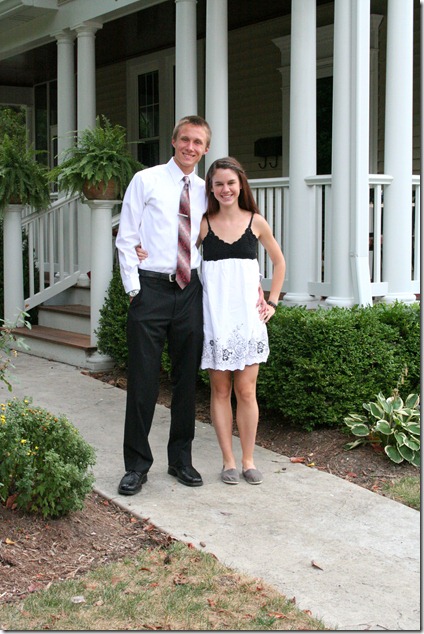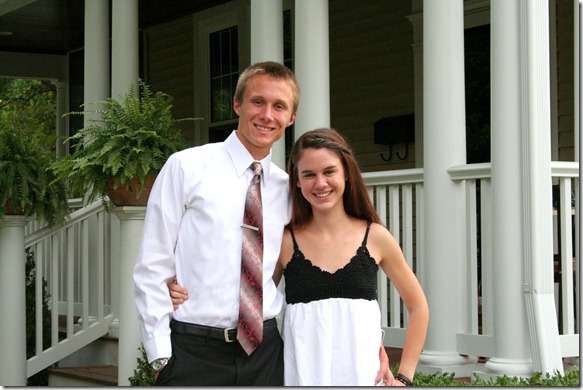 Best drink ever so far:
Ying and Yang martini from The Melting Pot. I'll post better pictures of these camera versions once I have more time. I'm rushing before work!
Then I also received other presents, get ready!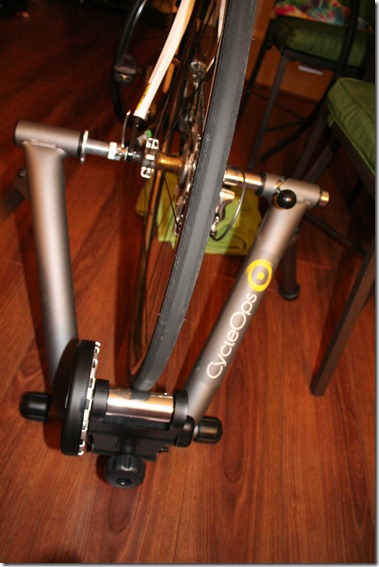 Cycle Ops Power Bike Trainer! It's real nice, I've already used it! I just can't wait to put MY road bike on it and not use Alex's bike that was way too big for me. hah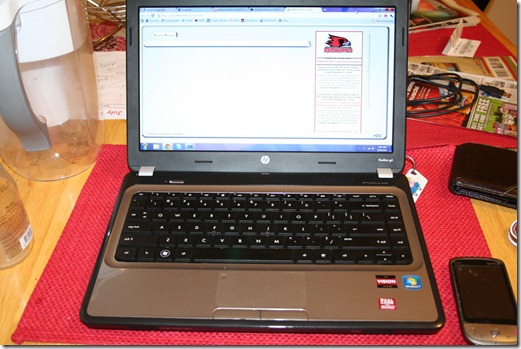 An unexpected purchase. My laptop had major problems and the weekend before my birthday my dad was so gracious enough to purchase this wonderful guy for me! I absolutely love it and it's perfect Sam Size.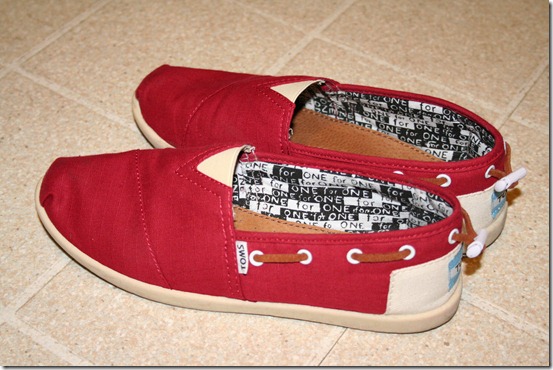 Alex got me these Toms! LOVE them!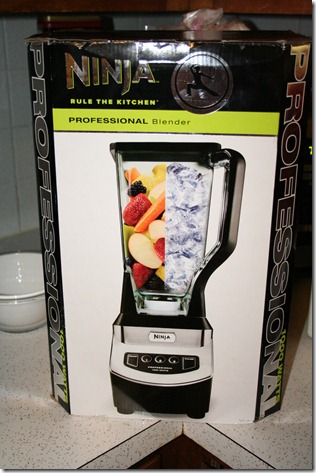 Alex's mom bought me a Ninja blender! This was awesome because Alex and I were going to buy it for the apartment, but now we don't have to! I can't wait to try all our new smoothies with it!
Then these amazing earrings my brother bought for me! We love the band "Meg and Dia." You might know Dia Frampton from the show The Voice, recently. Well we've known her for a lot longer and went and saw them play back like my sophomore year of high school. Anyway, Meg, started an etsy shop and she makes jewelry! Check it out!
Then one of my absolute favorite presents! A picture my dad took at the San Diego(duh) zoo of a peacock. I LOVE peacocks if you know me and I love this picture he made into a canvas print!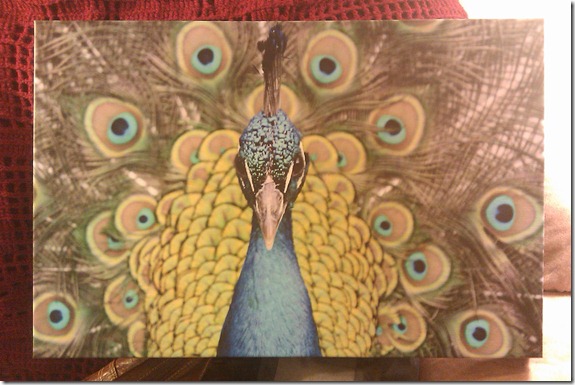 Like I said, I'll get better pictures so you can see!
Then we went to the Casino on Friday and I ate so much I thought I was going to die. The buffet had lobster and steak as well as many other great things.
I found a slot machine I really like and got to enjoy it while my mom won big on the one next to me. It was something with Aliens that I liked haha. It had sweet pictures of old people too.
I had a great time even though I lost a lot of money but it was a cool experience.
That was pretty much my birthday!!
I'm going to try and post more, but honestly I am so busy since this is the first week of practice and everyone moving in so we are doing team bonding etc and I work and am getting ready to start school. I promise there will be more in the future, just not so much in the next few days!
Q: What present do you like best?
Q: Have you been to the Melting Pot?