Boy do we have a lot to catch up on! 
Running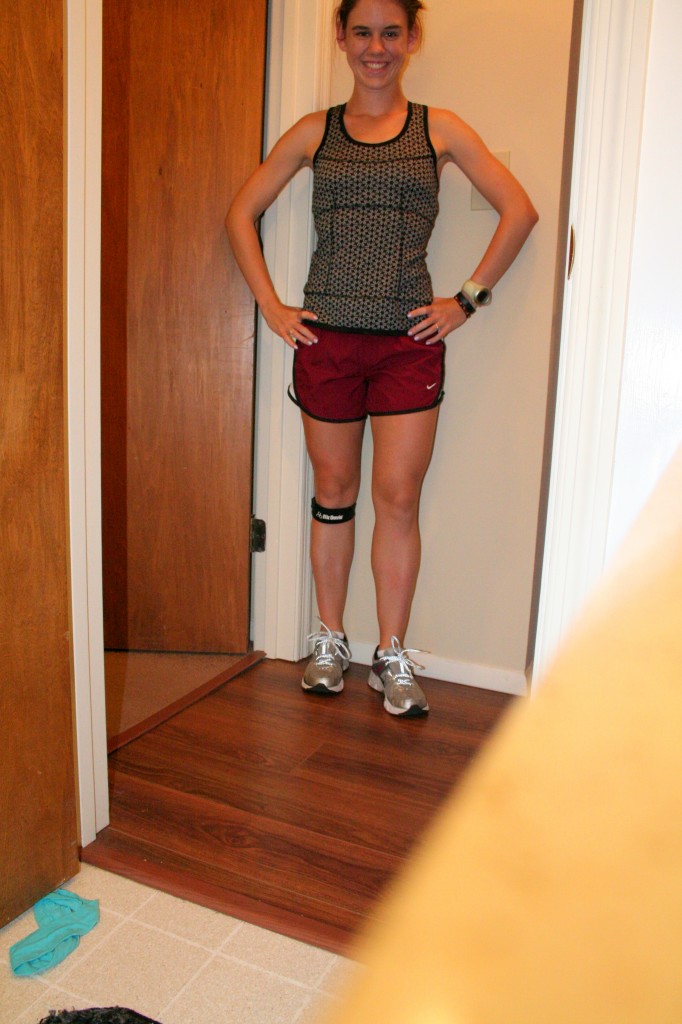 6 Miles in 48:00 [8:00 per mile]
rotated between indoor track and treadmill. ran a total of 48 minutes. 
decided to do a nice and easy day.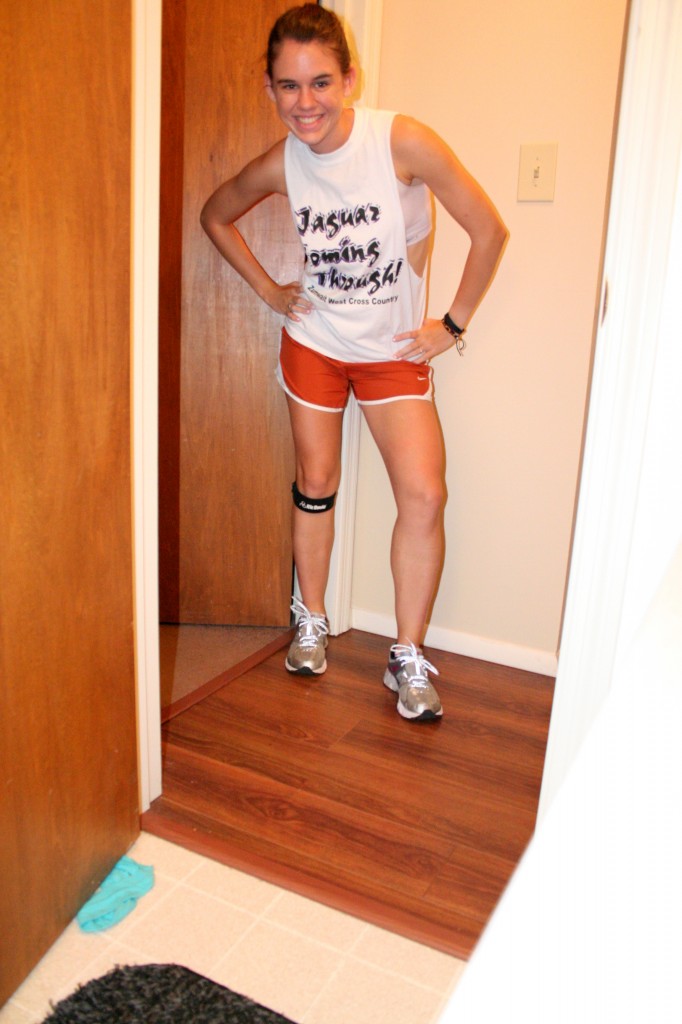 I made a nice cut off t shirt hah. I did an easy run before running with Jessica later in the night. I needed to make up mileage because I took an unscheduled off day because my calf muscle really hurt from the fartlek I did. 
3.5 Miles – no time
4 Miles – no time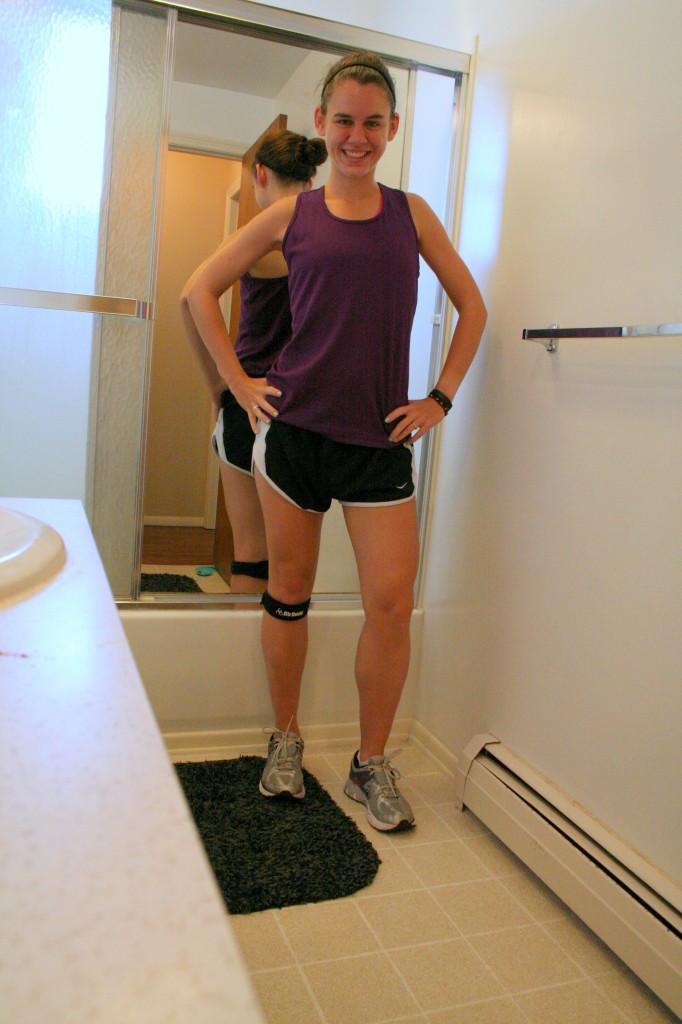 8.1 Miles in 1:05:33 [8:05 per mile]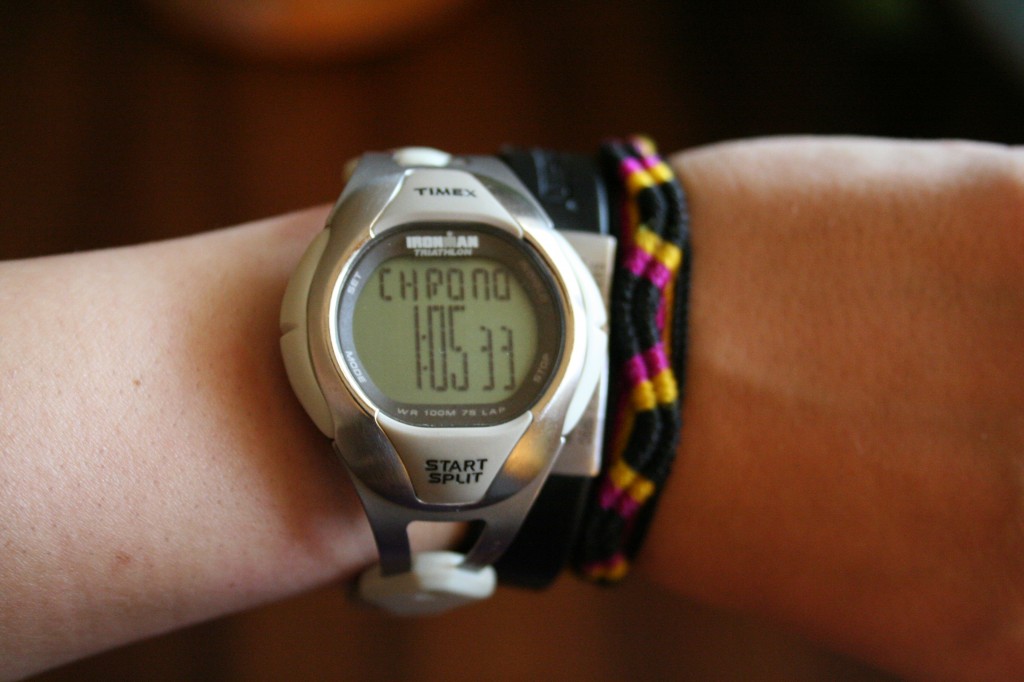 Ran all 8 miles on the indoor track and truly felt wonderful!! Here's my playlist of music that I listened to. I just loaded it all on my ipod today!
I of course recovered with some STRAWBERRY milk!! The strawberry syrup was on sale at Target and of course I had to snatch that up!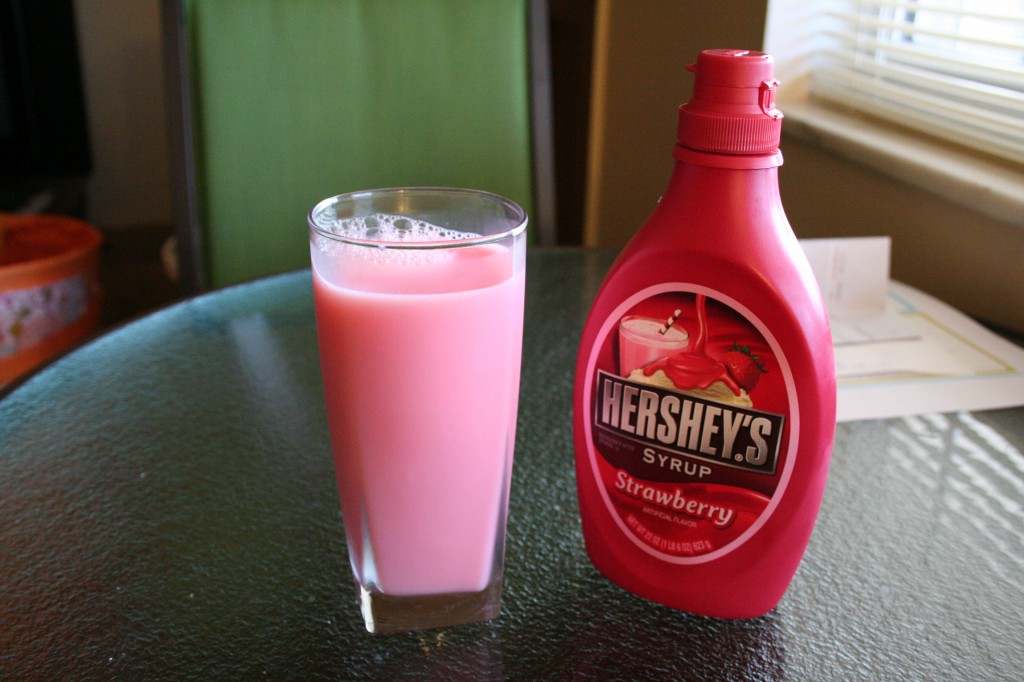 Total miles for the week: 36 miles 
Music
Hustle Hard – Ace Hood
All-American Girl – Carrie Underwood
Where Them Girls At – David Guetta
Hit the Lights – Jay Sean
Moves Like Jagger – Maroon 5
Blow Your Mind – Nicki Minaj 
Blazin – Nicki Minaj 
Last Chance – Nicki Minaj 
 Super Bass - Nicki Minaj 
Check it Out – Nicki Minaj 
Give Me Everything – Pitbull
Don't Wanna Go Home – Jason Derulo
Obviously miss Nicki Minaj destroyed this playlist. I listened to it all the way through and then still had about 20 minutes left of running so I played Hit the Lights a few times over and over because it seriously got me pumped!!
 Food
I have had a ton of new food recently so let's start!!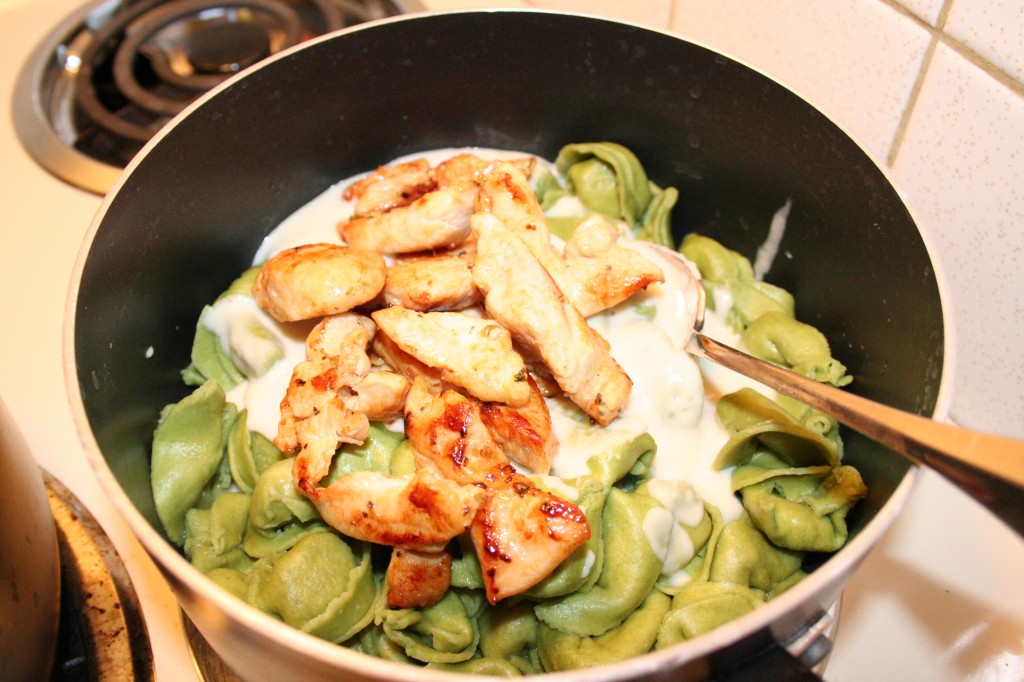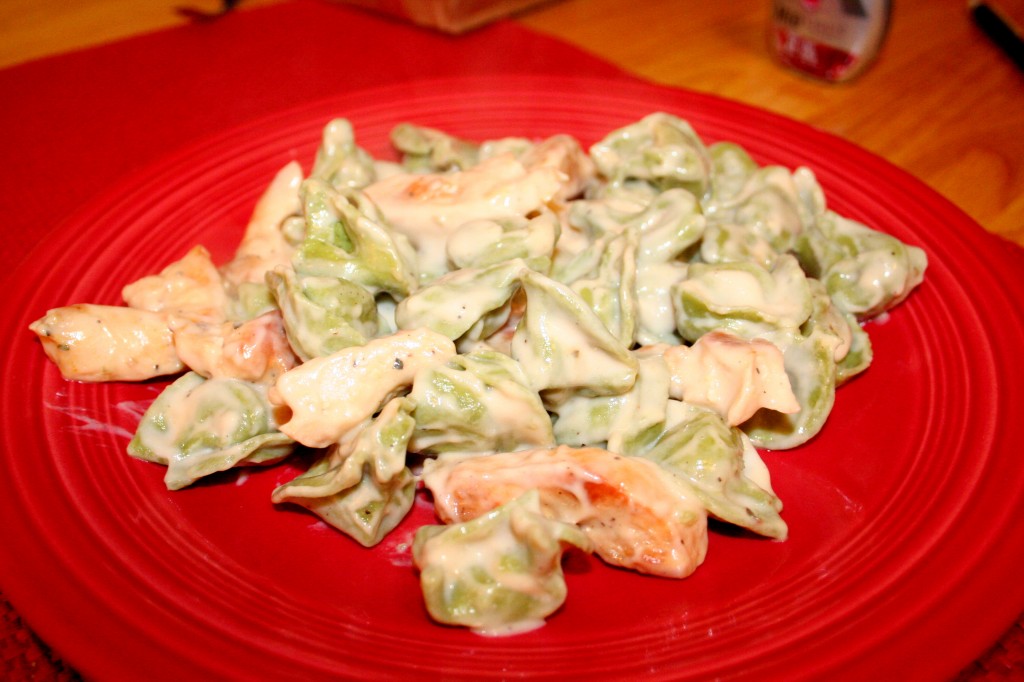 This was spinach tortellini stuffed with three cheeses. I cooked up some chicken and threw it on top as well as alfredo sauce. It was an amazing dinner!!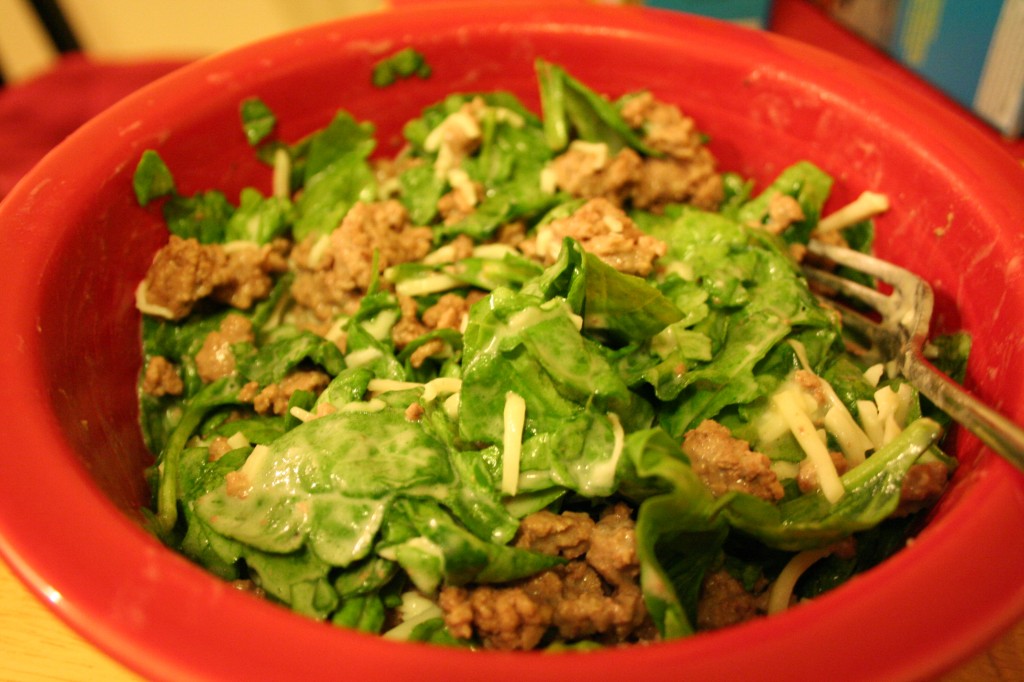 This was spinach with some cooked ground beef and mozzarella cheese on top. I also put the leftover alfredo sauce on top and mixed it all up. SO good!!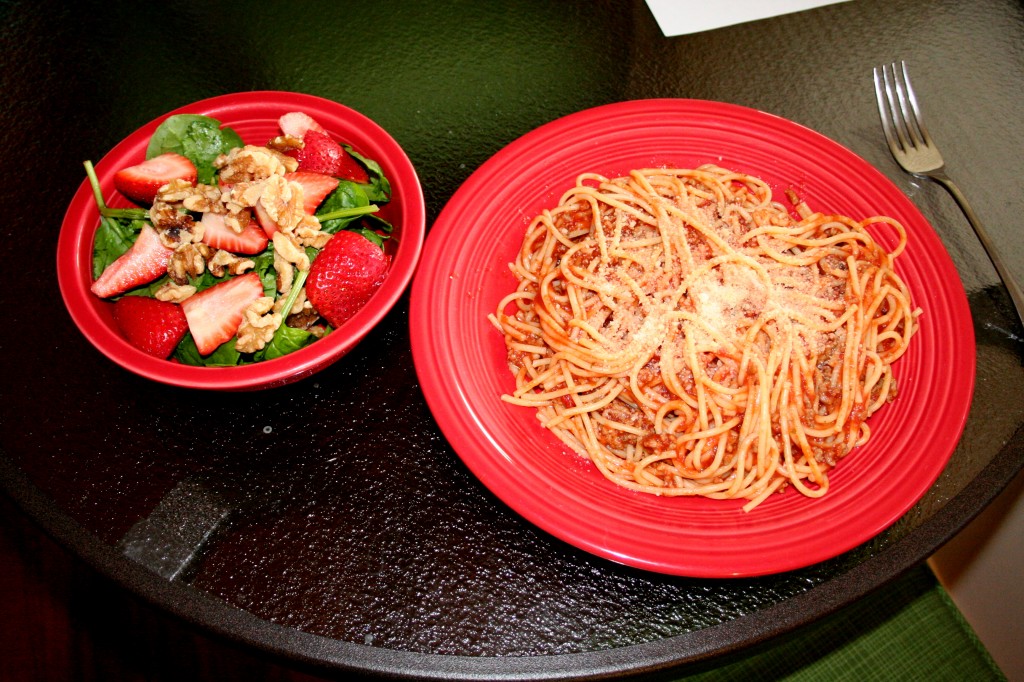 Now look at how beautiful that salad is. It seriously was the best salad I have ever had. I rinsed some spinach and cut up strawberries and put them on top. Then I got some walnuts that I spent an arm and a leg on but it was so worth it! I got a big ole bag for these salads. Then some raspberry vinaigrette on top! Amazing. 
Then of course I just cooked up some fast spaghetti since Big Brother was coming on! I threw in the other ground beef I made a few days ago into the sauce. BOOM amazing. 
I completely have been owning in the kitchen obviously. I can't wait to make so many more salads soo good. 
Q: What good things have you cooked recently?
Q: Strawberry vs Chocolate milk/shakes..GO! 
Q: How many miles did you run this week?